About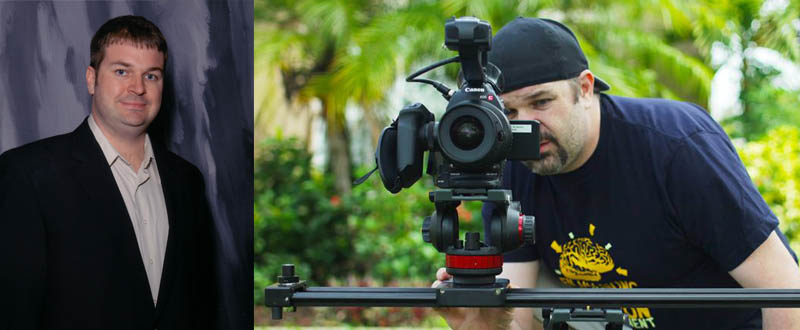 Heath Jordan is an entrepreneur and has built several successful companies from the ground up. He has a great understanding of how businesses work and the struggle they go through to get off the ground and to grow. Heath has over 20 years of experience in information technology, marketing and design. During that time he has been involved with the marketing, technology integration and web design of hundreds of businesses from, start-ups to Mom and Pop, small, medium and large businesses and Fortune 500 companies. Heath is also an independent filmmaker, director of photography, video producer, video editor , and award winning photographer. He has produced, directed, shot and edited many different projects for the big screen, DVD, TV and the web.
Founder and Creative Director
Rocket Booster Media
866-491-8285 | www.rocketboostermedia.com
2015 – Present
Rocket Booster Media is a full-service digital agency propelling business success. We create compelling marketing strategies using the newest technology and forward-thinking techniques to increase your return on investment. We have an all-inclusive approach to your marketing strategy. Beginning with your website design, branding, print and graphic design as well as your search engine optimization, social media marketing, web and viral videos. At Rocket Booster Media our strategic goal is to help your business grow and increase revenue. Whether a startup, small business or a Fortune 500 company we have the talent and expertise to propel your business success.
Owner/Producer/Director
Approach Signal
941-228-4243 | www.approachsignal.com
2013 – Present
Approach Signal is a video production company based out of Sarasota, Florida. We produce high quality promotional videos, commercials, corporate videos, products demos, real estate tours, documentaries, training videos, event videos, testimonial videos, recruiting videos, and facility tours for companies throughout Southwest Florida. Our Creative studio works with local talent to produce everything from web series, animation, music videos and films.
Founder and President
H Built Computers
7119 S Tamiami Trail, Sarasota, Fl 34231 | 941-926-2629 | www.hbuilt.com
2002 – 2019
Heath Jordan Founded H Built, Inc. in 2002. H Built Computers has serviced thousands of residential and business computers in the Sarasota, Bradenton, and Venice area. H Built is a full service computer solutions provider and offers on-site and in-store services, desktop and laptop repair, custom built computers, used computers, malware removal, computer parts, hardware and software sales. At H Built, customer satisfaction is our number one priority, and it's why 60% of our new business is from referrals from our happy customers. Our rates are some of the best in town. Call today for a free estimate!
Founder, President and CEO
Glide Interactive, Inc.
2010 – 2012 (3 years – Sold) Sarasota, Florida Area
Glide Interactive is a full service website design firm and marketing agency. Headquartered in Sarasota, FL; Glide interactive began in 2010 by successful entrepreneur Heath Jordan. Glide Interactive produces custom websites, web applications, and corporate branding that are at the front line of the industry's standards. We also specialize in marketing websites, businesses, and brands using innovative techniques and emerging technology. Glide Interactive is dedicated to building long-lasting relationships with its clients, provide premier customer service and optimal return on investment.